With America on the brink of sensible federal cannabis legislation, a new bloom of cannabis culture has begun to take shape. Cannabis connoisseurs are getting very comfortable with a new and noticeably more open attitude surrounding marijuana. Many people are expressing this new found freedom by incorporating cannabis into their overall "lifestyle motif." With a new norm of social acceptability, the sky's the limit on how anyone shows their love for the bud. This is especially true in states where strict anti-cannabis laws have historically been the norm. Each day more cannabis enthusiasts emerge from beyond the shadows, and as outdated stigmas begin to disappear, cannabis is reclaiming its rightful place in society.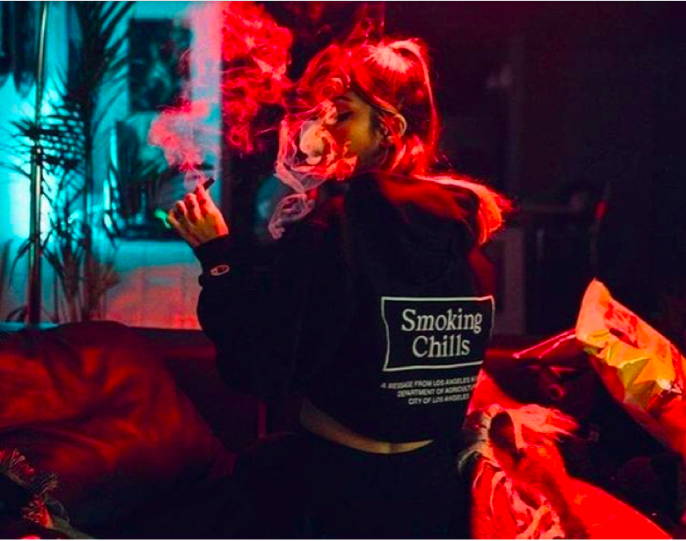 In California, where cannabis use has been legal since the mid-nineties, dispensaries have become as much a part of the landscape as convenient stores. In fact, luxury department store Barney's announced a plan to open the doors to an ultra-luxe dispensary in Beverly Hills. The dispensary, which will be called "The High End" is planning to carry only the finest in cannabis and canna accessories. A bold move for the company, no doubt. No offense, Tommy Chong. But, "more luxury, less tie-dye" seems to be the mantra of the modern marijuana aficionado.
Many fashion and interior designers have embraced not only the benefits of the cannabis lifestyle but also the aesthetic of the plant itself. As more people grow their own cannabis plants at home, they're finding out what marijuana growers everywhere have always known. Although medicinal and recreational benefits are many, the plant itself is as visually pleasing as the psychoactive effects it produces. Anyone who has ever owned a house plant, regardless of how long it lived, will most likely say they enjoyed having it around. The same can probably be said for those who enjoy planting a seed in hopes of watching it sprout and grow into a flourishing plant. As with everything, cannabis expands on that magic taking it to a much higher level.
Weed All Be More Comfortable If…..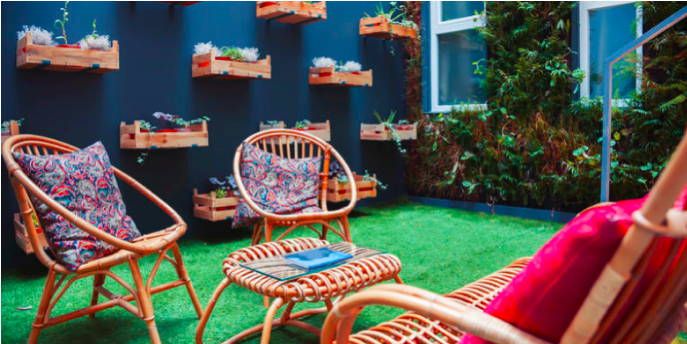 Every aspect of the color spectrum is represented in the cannabis plant. This makes it easy to work into home decor, igniting a plethora of color palette options. Bud & Breakfast, a 420 friendly version of Airbnb is proving the concept that cannabis equals comfort. Many of the homes, especially in the Pacific Northwest and Alaskan regions have coupled cannabis flowers with reclaimed wood and steel putting a new spin on cozy, rustic decor. As more people take steps toward a healthier lifestyle, interior designers are ensuring their client's living spaces follow suit. The "living decor" movement is proving that being eco-friendly isn't just a passing fad, it's here to stay.
Enjoy the Glow of the Grow!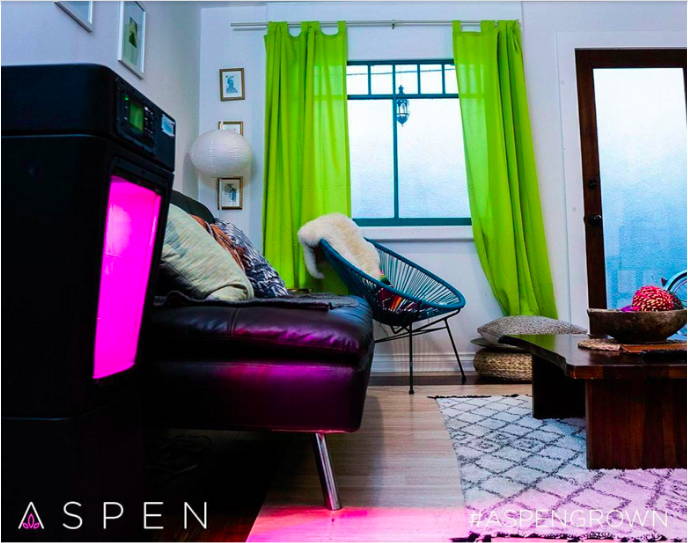 Many cannabis users are taking advantage of at-home grow systems, such as the top-rated Aspen Grow Box. But their reasons aren't solely for the convenience of growing their own cannabis. Systems such as these are being incorporated into virtually every type of living space imaginable. Kitchen counters and living rooms everywhere are witnessing an explosion of color and aroma as living cannabis decor gains ground. Bright yellows and pastel greens pair beautifully with the glow of grow lights as blue hues complement Granddaddy Purp and his purple pistils. Thanks to the versatility of the colorful and lively cannabis plant, the phrase, "fresh herbs" now has an entirely new meaning in design.
From flower vases filled with aromatic strains to close-up nug photography, weed inspired decor is changing the face of the interior design industry. Previously relegated to the closet, bongs have even gained a spot in the living room. My Bud Vase produces some of the most beautiful and home decor friendly water pipes on the market, perfect for smoking what you've grown. Their innovative concept allows cannabis users to combine their love for cannabis with their appreciation for eye-pleasing decor.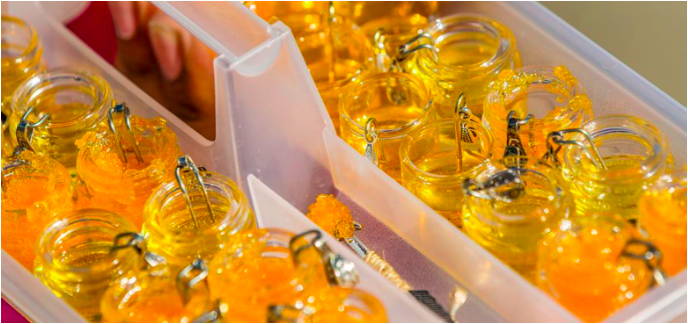 You don't need an interior designer to give your home a cozy canna-makeover. Add buds to mason jars to add a splash of green to a drab kitchen while at the same time keeping your decarbed cannabis easily accessible when cooking. Liven up a dull living room with vintage furniture and bright throw pillows, as your home grow box doubles as mood lighting. Old school candy dishes get a makeover by offering guests pre-rolls of your own custom house blend instead. Taking ultra-close-up photos of your cannabis flowers in their growth process not only helps document progress but make stunning wall art, as well. Get creative and give your home a fresh identity.